THE APVMA EXECUTIVE BOARD


PRESIDENTLegend Thurman

​The Catholic University of America

apvmapresident@gmail.com

​

My name is Legend Thurman, I am 20 years old, and I am currently attending the Catholic University of America in Washington DC where I am majoring in biology and have a double minor in chemistry and theology. I volunteer with the Humane Rescue Alliance, Oldies But Goodies Cocker Spaniel Rescue League, and the Humane Society of the United States Animal Rescue Team. I have previously worked at the National Institute of Health in Bethesda, MD in the animal surgery and research core and this summer, I will be working with the Smithsonian on International Veterinary Case Work. After concluding my veterinary studies, I plan to become a rehabilitation veterinarian while becoming board certified in orthopedics. I am very proud and honored to be serving as your president during this cycle and look forward to working with all of you.

---

TREASURERIlissa Chasnick

Grand Valley State University

treasurerapvma@gmail.com



​​

Hi! My name is Ilissa, and I am currently a junior at Grand Valley State University in Allendale, Michigan where I am pursuing a major in Biology with an emphasis in Pre-Veterinary Medicine, and a minor in Religious Studies. I am originally from West Bloomfield, Michigan. I hope to work in Wildlife and Exotic Medicine, Zoo Medicine, or Emergency Medicine. I currently work as a Veterinary Assistant at an Emergency Hospital. At my university I am taking part in research on the growth of the patagium in sugar gliders, as well as the integration of science--specifically ecology and natural resource management--and religion. I am excited to see what this year brings!

​

---

VICE PRESIDENTKalyn Bryan

Delaware Valley University

​apvmavicepresident@gmail.com

​

I am 19 years old and from southern New Jersey. I am currently a junior at Delaware Valley University with my major being Small Animal Science Pre-Veterinary track and two minors which include the Honors Program as well as Equine Studies. I am the secretary for my Class Student Government as well as an Officer in my Pre-Veterinary Club. My goal is to become an Emergency and Critical Care Vet for small animals and exotics. I am currently doing research at Delaware Valley University studying EPM in horses. In addition, I currently work at an Emergency Critical Care and Trauma Clinic and will be working at Six Flags Great Adventure Off-Road Safari as a Veterinary Intern this summer. Other job positions I have held include being a vet tech at a small animal clinic as well as shadowing my equine vet and farrier. I look forward to reaching out and helping as many Pre-Veterinary Students and Clubs as possible this year as well as making this cycle of executives legendary.

---

SECRETARYLiz Price

Eckerd College

apvmasecretary@gmail.com

​

I am currently a junior at Eckerd College with a double major in biology and psychology with a minor in Spanish. I am the club head for the EC Animal Careers Club. I am a volunteer at the Marine Mammal Pathobiology Lab where I perform necropsies and rescue/release missions of manatees, dolphins, and whales. In addition to that, I am a volunteer at the Animal Hospital of Pinellas Point and I am currently a primary responder for my Collegiate EMS team as an EMT, primary responder, and training coordinator.

​

---
WEBMASTERCalli Morris

Central Michigan University

​

​​webmasterapvma@gmail.com

I am currently attending Central Michigan University in Mount Pleasant, Michigan in pursuit of my bachelor's degree in Biology with a focus in natural resources while also being a member of the CMU Honors Program. I work in a conservation research lab and do genomic research on wild rice, but I'm preparing to branch off into animal based genomics! At CMU, I serve as the Public Relations Chair for the CMU Pre-Vet Club and I serve as the Historian and Fundraising chair for the Delta Iota chapter of Delta Omicron. I'm a member of the Chippewa Marching Band and I love working with the 4-H program in my hometown of Port Huron. In my sparse free time, I show my border collies in agility. I hope to become a large animal veterinarian or work in large animal Theriogenology after vet school!

​

---
---
THE APVMA ADVISORY BOARD OF TRUSTEES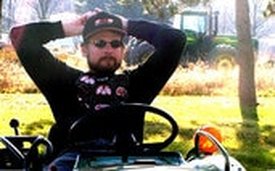 Gregory S. Fraley, MS, PhD​​
Professor, Biology & Neuroscience
Hope College
Holland, Michigan
fraley@hope.edu
I am originally from Baltimore, MD. I completed a BS degree in Animal Sciences and an MS in Poultry Physiology at the University of MD College Park. I then obtained a PhD in Neuroscience at Washington State University College of Veterinary Medicine. While at WAZZU I taught gross anatomy to first year veterinary students for many years. I then held postdoctoral positions at UCLA, Washington State University, and finally was a Senior Fellow at the University of Washington in Seattle. I accepted a faculty position at Hope College in 2004. My position at Hope is primarily research in nature and I investigate the hypothalamic pathways involved with feeding and reproduction. Although my lab is comparative in nature, I focus mainly on seasonal reproduction in the duck. Over the last 10 years or so I have used my training in behavioral neuroendocrinology to study factors that affect poultry welfare, again focusing on the Pekin duck. I consider my research to be from "bench top to table top." My students and I utilize basic neuroendocrine studies of the brain and relate these findings to environmental changes in poultry barns that may impact the ducks' health and welfare. Over the last 10 years, I have received over $1,000,000 in grant money from the NIH and NSF. I am very proud to have earned the Duck Researcher of the Year Award presented by Maple Leaf Farms, Inc. at the Poultry Science Association annual meeting in 2015. Many of the undergraduates who have worked in my lab have gone on to veterinary school, medical school, graduate programs and the scientific work force. I also teach physiology and comparative anatomy to undergraduates at Hope College. I have been the official Pre-Veterinary Medicine adviser at Hope College since 2006 and a member of the APVMA since 2005. I have enjoyed being a member of the APVMA Advisory Board, now the Advisory Board of Trustees, for the last 6 years. My wife, Dr. Susan Fraley, is a small animal veterinarian, adjunct Professor at Hope College, and the Chair of Hope College's IACUC. We live on a small farm in Byron Center MI where we raise Scottish Highland beef cattle. I am a 4th degree black belt in Tae Kwon Do, I enjoy caving, and my wife and I are both avid birders.
​
---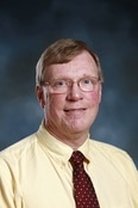 Robert Van Saun, DVM, MS, PhD
​Professor Veterinary Science
Extension Veterinarian
Pennsylvania State University
University Park, PA
rjv10@psu.edu
Dr.
Van
Saun
is a Professor and Extension Veterinarian in the Department of Veterinary and Biomedical Sciences, The Pennsylvania State University. He has been on faculty at Penn State for 17 years with responsibilities in teaching, extension, and field investigation. Additionally he is the co-advisor to the Penn State PreVet Club and has served as a national APVMA advisor for nearly 10 years. Dr.
Van
Saun
received his veterinary degree and completed Master's degree and residency training at Michigan State University. He also earned a Ph.D. degree in ruminant nutrition at Cornell University. He is board certified diplomate of the American College of Theriogenologists and American College of Veterinary Nutrition. He was in private veterinary practice in New York and Michigan and an ambulatory clinician at the College of Veterinary Medicine, Oregon State University. His research and extension programs focus on integration of nutrition, animal health and productivity and emphasize the critical role of pregnancy nutrition on animal performance. He is an invited lecturer to various veterinary educational programs nationally and internationally. His research spans across various species including dairy and beef cattle, horses and small ruminants. He has consulted in Eastern Europe to provide extension programming for the restructuring agricultural industry for more than 15 years.
---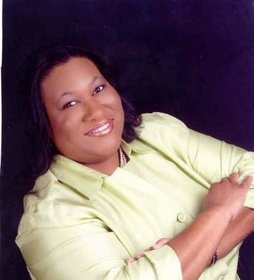 Chandra Williams, DVM, MS, PhD
University Veterinarian and Vivarium Director
Adjunct Professor, Biology
University of North Carolina at Charlotte
cwill297@uncc.edu

​
Dr. Chandra D. Williams [DVM, DACLAM, CPIA] serves as the University Veterinarian and Vivarium Director on the campus of the University of North Carolina at Charlotte.
Williams holds a Bachelor of Science degree in Laboratory Animal Medicine from North Carolina A&T State University, the Doctor of Veterinary Medicine degree from Tuskegee University School of Veterinary Medicine, is board certified with the American College of Laboratory Animal Medicine and holds the Certificate of Professional Institutional Animal Care and Use Committee Administration.
In addition to veterinary and administrative duties, she teaches Comparative Vertebrate Anatomy and Laboratory Animal Medicine, Welfare and Surgery and serves as the advisor to the Pre-Veterinary Club.
---