THE APVMA EXECUTIVE BOARD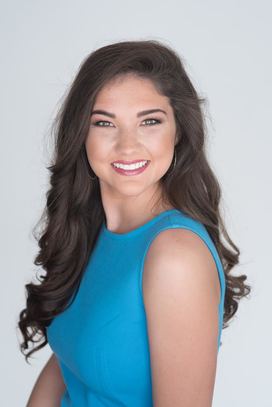 PRESIDENTMary Ann McDougal
​Auburn University
americanpvmapresident@gmail.com
​
My name is Mary Ann McDougal and I am a senior at Auburn University majoring in Animal Sciences on the Pre-Veterinary Medicine track. I have served as the previous Vice President (2016-2017) and President (2017-2018) for the Auburn PVMA chapter, as well as, co-directed the National APVMA Symposium held at Auburn University in March 2018. I am the founder and CEO of an animal advocacy organization called "For the Animals" which is a self-created platform focusing on educating the general public on proper care and nutrition for their pets. We also focus heavily on creating and maintaining a healthy and safe environment for those pets that have yet to be adopted still living in shelters across the state of Alabama. I love volunteering and being as hands-on as I possibly can. In the future, I wish to specialize in surgery and shelter medicine in hopes of one day partnering with local humane societies and performing surgeries and wellness checks for the animals being taken in. My ultimate goal is to champion for the animals around me by decreasing the stray population drastically and encourage adoption.
---
VICE PRESIDENT

Widmaier Francillon

North Carolina State University

​apvmavicepresident@gmail.com

​I am Widmaier Francillon. I am 21 years old and I currently attend NC State University where I major in Animal Science with a Veterinary Bioscience concentration and a Nutrition minor. I am originally from West Orange, New Jersey. At NC State, I currently work as a community ambassador on Central Campus and at the Equine Educational Unit as a student leader/volunteer. I also a part of the NCSU VetPAC Internship program where we advise and provide opportunities for pre-veterinary students and coordinate events for both high school and college. I also volunteer at NC State's Turtle Rescue Team. I have shadowed with Cameron Animal Hospital as well as West Orange Animal Hospital. I am taking part in research on the anti-inflammatory and analgesic effects of the previously listed analgesic drugs in neonatal piglets and various other mini projects. I hope to work in Mixed Animal Medicine or Exotic Animal Medicine.


---

SECRETARYAlexis Roach

North Carolina Agricultural & Technical State University

apvmasecretary@gmail.com

​

My name is Alexis Roach, a junior Laboratory Animal Science student with a minor in Chemistry, hailing all the way from the illustrious North Carolina Agricultural & Technical State University. During my undergraduate years at my institution I have been involved in various organizations, and clubs that have greatly contributed to my college experience. Thus far, I have been a member of the Pre-Veterinary Club, MANRRS, College of Agricultural and Environmental Science Advocates, University Honors Program, Alpha Lambda Delta Honors Society, University Cheerleading Squad, Caribbean Association of Students, and ELITE Leadership Program. I have served a consecutive two years as a Resident Assistant, and currently serve as Vice President of Administration for the Residence Hall Association. I have dedicated numerous hours of community service from being a Laboratory Animal Research volunteer, a cheerleading coach for a middle school over two years, conservation centers, ASPCA, initiating my own toiletry drive for Hurricane Harvey victims, and many other services. In previous summers I have studied abroad taking a course in animal science, and working as a Veterinary Assistant for multiple animal hospitals. My career aspirations involve attending a College of Veterinary Medicine to earn my DVM degree in Laboratory Animal Medicine.

​

TREASURERKayla Radtke

Purdue University

treasurerapvma@gmail.com

​​

My name is Kayla Radtke and I am currently in my second year at Purdue

University where I will be graduating a year early with my Bachelor's degree in Biology. I am originally from St. John, Indiana and I hope to work as a Small Animal Veterinarian. Some of my veterinary experience consists of being a Veterinary Assistant at a small animal hospital for the last 4 years, volunteering in the oncology department in Purdue's small animal hospital, being an extern at an emergency clinic, and researching the wildlife in Africa. These experiences have driven me to be a mentor for future pre-veterinary students and have helped me develop an appreciation for the diversity of veterinary medicine as a field. I cannot think of a better way to integrate my passion and dedication than through this Association. I am honored to be serving as your Treasurer and am excited to see what the future has in store.

​

---

WEBMASTERVictoria Ashby

Auburn University

​

​​webmasterapvma@gmail.com

My name is Victoria Ashby and I am a current Auburn University Sophomore majoring in Wildlife Sciences with a double minor in Natural Resources Ecology and Public Health. I have served as Auburn PVMA Service Chair for the 2017-2018 year, as well as Co-Chair of Outreach for the 2018 APVMA Symposium that was held at Auburn University. I am Secretary for the Auburn University Society for Conservation Biology, and I conduct Disease Ecology Research through Auburn University's School of Forestry and Wildlife Sciences. I subsequently serve as an Undergraduate Research Ambassador. I am also a Necropsy Technician at the Alabama State Diagnostic Laboratory through the Auburn University College of Veterinary Medicine Department of Pathobiology.

I have a strong interest in wildlife conservation, along with veterinary epidemiology, public health, and the One Health Initiative. These sub-fields are relatively underrepresented in the broad field of veterinary medicine. ​ I feel as though academic diversity on the national level is extremely important to expand this representation. Through my multiple experiences in leadership positions, I have advanced my communication and networking expertise. I plan to bring these skills into office, as well as to advance them for the benefit of our members throughout the nation.

I am honored to be serving you all as the 2018-2019 APVMA Webmaster.

War Eagle!

​
---
THE APVMA ADVISORY BOARD OF TRUSTEES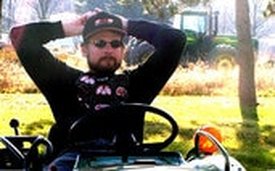 Gregory S. Fraley, MS, PhD​​
Professor, Biology & Neuroscience
Hope College
Holland, Michigan
fraley@hope.edu
I am originally from Baltimore, MD. I completed a BS degree in Animal Sciences and an MS in Poultry Physiology at the University of MD College Park. I then obtained a PhD in Neuroscience at Washington State University College of Veterinary Medicine. While at WAZZU I taught gross anatomy to first year veterinary students for many years. I then held postdoctoral positions at UCLA, Washington State University, and finally was a Senior Fellow at the University of Washington in Seattle. I accepted a faculty position at Hope College in 2004. My position at Hope is primarily research in nature and I investigate the hypothalamic pathways involved with feeding and reproduction. Although my lab is comparative in nature, I focus mainly on seasonal reproduction in the duck. Over the last 10 years or so I have used my training in behavioral neuroendocrinology to study factors that affect poultry welfare, again focusing on the Pekin duck. I consider my research to be from "bench top to table top." My students and I utilize basic neuroendocrine studies of the brain and relate these findings to environmental changes in poultry barns that may impact the ducks' health and welfare. Over the last 10 years, I have received over $1,000,000 in grant money from the NIH and NSF. I am very proud to have earned the Duck Researcher of the Year Award presented by Maple Leaf Farms, Inc. at the Poultry Science Association annual meeting in 2015. Many of the undergraduates who have worked in my lab have gone on to veterinary school, medical school, graduate programs and the scientific work force. I also teach physiology and comparative anatomy to undergraduates at Hope College. I have been the official Pre-Veterinary Medicine adviser at Hope College since 2006 and a member of the APVMA since 2005. I have enjoyed being a member of the APVMA Advisory Board, now the Advisory Board of Trustees, for the last 6 years. My wife, Dr. Susan Fraley, is a small animal veterinarian, adjunct Professor at Hope College, and the Chair of Hope College's IACUC. We live on a small farm in Byron Center MI where we raise Scottish Highland beef cattle. I am a 4th degree black belt in Tae Kwon Do, I enjoy caving, and my wife and I are both avid birders.
​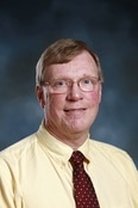 Robert Van Saun, DVM, MS, PhD
​Professor Veterinary Science
Extension Veterinarian
Pennsylvania State University
University Park, PA
rjv10@psu.edu
Dr.
Van
Saun
is a Professor and Extension Veterinarian in the Department of Veterinary and Biomedical Sciences, The Pennsylvania State University. He has been on faculty at Penn State for 17 years with responsibilities in teaching, extension, and field investigation. Additionally he is the co-advisor to the Penn State PreVet Club and has served as a national APVMA advisor for nearly 10 years. Dr.
Van
Saun
received his veterinary degree and completed Master's degree and residency training at Michigan State University. He also earned a Ph.D. degree in ruminant nutrition at Cornell University. He is board certified diplomate of the American College of Theriogenologists and American College of Veterinary Nutrition. He was in private veterinary practice in New York and Michigan and an ambulatory clinician at the College of Veterinary Medicine, Oregon State University. His research and extension programs focus on integration of nutrition, animal health and productivity and emphasize the critical role of pregnancy nutrition on animal performance. He is an invited lecturer to various veterinary educational programs nationally and internationally. His research spans across various species including dairy and beef cattle, horses and small ruminants. He has consulted in Eastern Europe to provide extension programming for the restructuring agricultural industry for more than 15 years.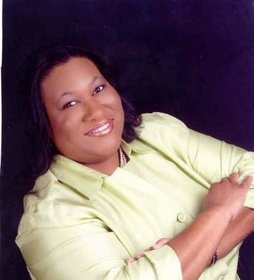 Chandra Williams, DVM, MS, PhD
University Veterinarian and Vivarium Director
Adjunct Professor, Biology
University of North Carolina at Charlotte
cwill297@uncc.edu

​
Dr. Chandra D. Williams [DVM, DACLAM, CPIA] serves as the University Veterinarian and Vivarium Director on the campus of the University of North Carolina at Charlotte.
Williams holds a Bachelor of Science degree in Laboratory Animal Medicine from North Carolina A&T State University, the Doctor of Veterinary Medicine degree from Tuskegee University School of Veterinary Medicine, is board certified with the American College of Laboratory Animal Medicine and holds the Certificate of Professional Institutional Animal Care and Use Committee Administration.
In addition to veterinary and administrative duties, she teaches Comparative Vertebrate Anatomy and Laboratory Animal Medicine, Welfare and Surgery and serves as the advisor to the Pre-Veterinary Club.