Regional Symposia
A Regional Symposium is a smaller region-based conference involving pre-veterinary clubs. These are often open to not only post-secondary education students, but also high school students. Similar to the APVMA National Symposium, these smaller symposia will have lectures and wet labs available for students without the long distances to travel!
Finding a Regional Symposium Near You
West Michigan Regional APVMA Symposium
Annually, Hope College and Grand Valley State University team up to host the West Michigan Regional Symposium! The two schools alternate hosting and work together to put on a fantastic program for all pre-veterinary students in the Michigan area! Below are pictures from the 2017 symposium.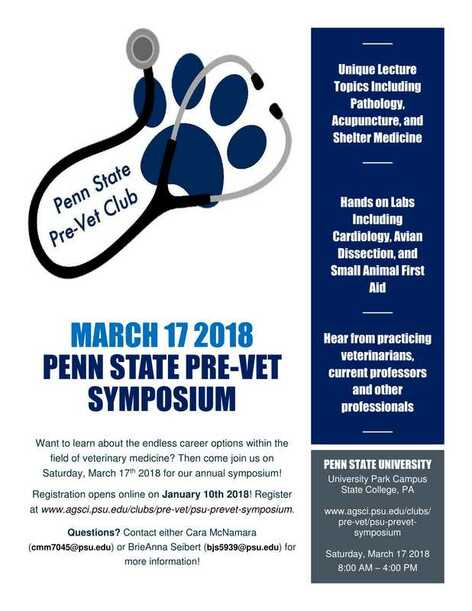 Penn State Pre-Vet Symposium
This one-day symposium is held by the Penn State Pre-Vet club! The symposium provides lectures and hands-on laboratories on various veterinary topics covering a range of animal species. Information about veterinary school applications and the pre-veterinary program is also provided. The program is held all day on the Saturday of the designated weekend in March. The program is open to high school and undergraduate students having interest in pursuing veterinary medicine as a career.
Information can be found on the Penn State Pre-Vet Club website​!
---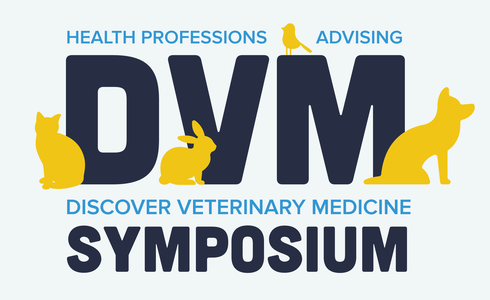 Discover Veterinary Medicine Symposium
University of California Davis hosts a program for its own students called the Discover Veterinary Medicine Symposium! It last ran on April 29th, 2017.
Description:
Are you interested in veterinary medicine but unsure of how to get involved on campus? Have you declared yourself as a Pre-Veterinary student but need guidance on what to do next?
Look no further- Health Professions Advising and the Vet Aide Club at UC Davis invite all students interested in veterinary medicine to a half-day veterinary medicine seminar. Please join us for a number of informational workshops led by practicing veterinarians, UCD DVM Office of Admissions, Kaplan, current veterinary students and more! We look forward to seeing you there!
---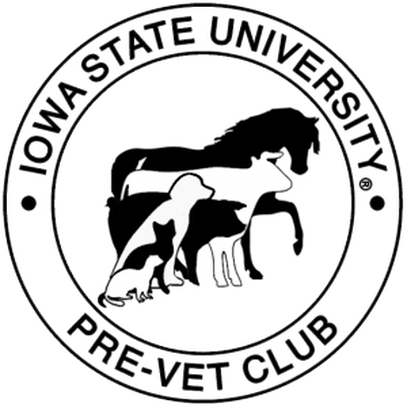 Midwest Symposium
Every other year, the Iowa State University Pre-Vet Club hosts the Midwest Symposium, offered for pre-veterinary students from around the Midwest! The next symposium is set for the Fall of 2018 and additional information will be provided on the website below.

More information about the Midwest Symposium: ​https://www.stuorg.iastate.edu/site/pvc/midwest-symposium
---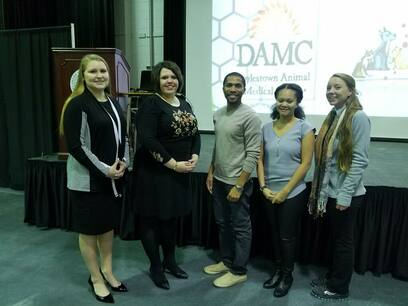 Northeastern Regional Symposium
Delaware Valley University has wrapped up its first annual Northeastern Regional APVMA Symposium! Thank you to all attendees and keep your eyes peeled for details on any future symposia!

​
---