Thank you to our sponsors!
The APVMA depends heavily on the support of our sponsors. Without their support we would not be able to provide scholarships to our members, nor would we be able to achieve our goal of promoting and stimulating interest in veterinary medicine. We would like to recognize and thank the following individuals or organizations that support us.
Our sponsors are separate organizations wanting to provide opportunities to Pre-Veterinary students. APVMA acknowledges the support of these sponsors, but does not necessarily share all views or specifically endorse any products.

Platinum Level Sponsors
Center for Engaged Learning Abroad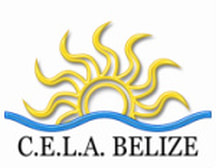 Center for Engaged Learning Abroad, CELA Belize
is dedicated to providing a wide variety of experiential learning, focusing on sustainability. CELA Belize delivers customized learning programs utilizing the natural wonders of Belize; sharing and respecting Belize's cultural diversity, incredible bio-systems and rich heritage.The
Center for Engaged Learning Abroad
(CELA-Belize) offers several courses of interest to pre-vet students in the winter and over the summer. They include:Large Animal Veterinary Practices in the Tropics, Wildlife Ecology and Conservation, Ornithology in the Tropics: Birds of Belize and Tropical Marine Ecology and Conservation. All courses incorporate as much practical and field experience as possible. For more details on the courses see our
website
.
Also heres a link to the
C.E.L.A APVMA SCHOLARSHIP
---
American Veterinary Medical Association (AVMA)

The American Veterinary Medical Association (AVMA), established in 1863, is a not-for-profit association representing more than 89,000 veterinarians working in private and corporate practice, government, industry, academia, and uniformed services. Structured to work for its
members, the
AVMA acts as a collective voice for its membership and for the profession. Scholarship application and deadline will be announced soon.
---
---
Gold Level Sponsors
HorseWorks Wyoming
HorseWorks Wyoming Mission Statement: To provide a Western Ranch Internship opportunity for Interns from around the world in which to learn more about Western horsemanship and training, livestock safety around horses and cattle, to build self-confidence and explore equine related career options through hands-on immersion in a real working ranch environment and off-ranch activities in local towns and Yellowstone National Park.
​
HorseWorks Wyoming Website
---
The Boo Radley Foundation

The Boo Radley Foundation, a 501 (c)(3) nonprofit, supports research and education into diseases common to humans and companion animals. This intersection of human and veterinary medicine is known as comparative or translational medicine where companion animals serve as pre-clinical models for diseases common among species. While cancer is the most commonly identified disease in this category, comparative medicine encompasses a much broader group of diseases, including but not limited to, neuromuscular diseases, neurodegenerative diseases, genetic disorders, and behavioral disorders. By developing and testing new therapies on our companion animals, we can accelerate new treatments for both humans and our companion animals.


The Boo Radley Foundation Website
---
---
Silver Level Sponsors
EcoLife Expeditions ​
We offer exciting hands-on, in depth educational expeditions to students and professionals in wildlife conservation and veterinary science. Anyone with a keen interest in wildlife conservation - come and enjoy a behind-the-scenes experience with us!
The programs are aimed at students of veterinary science, wildlife and conservation management as well as students interested in wildlife in general. The study programs offer an exciting, hands-on, in-depth and educational experience, taking students behind-the-scenes in the wildlife field in Southern Africa. The expeditions are all in the form of a camping safari and lodging, and the duration is around 3 weeks. Students interact with rangers, veterinarians and researchers working in the field, giving them an insight into life, successes and problems associated with conservation in Africa today. Participants also meet and learn from pioneers in game capture and those actively involved in the field of wildlife veterinary science on a day-to-day basis. The programs include a Capture and Care course where students participate in actual game capture operations. This revisedprogram is open to veterinary, pre-veterinary and animal science students currently enrolled at a recognized tertiary educational institution, as well as to qualified professionals and also to interested persons.
This program is accredited through the North-West University, South Africa. Successful completion of the program is worth 6 academic credits.
​
EcoLife Expeditions Website
---
The Poultry Science Association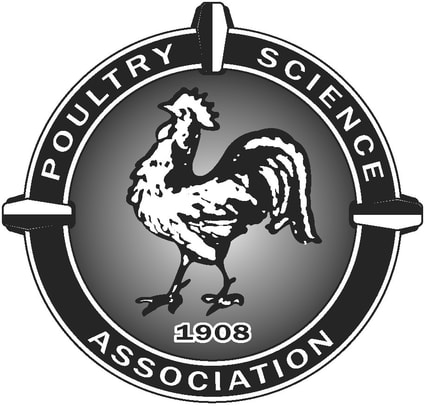 The Poultry Science Association (PSA) is a professional organization consisting of approximately 1,700 educators, scientists, extension specialists, industry researchers, administrators, producers, and college students who are committed to advancing the poultry industry.
Since 1908, the Poultry Science Association has maintained a level of prestige that ranks it among the top professional organizations in the field. For over a century, PSA's member scientists have contributed through their research to the growth of the poultry industry and the development of safer and more nutritious food products for the consumer. Throughout this period, PSA has served – and it continues to serve – as the premier clearinghouse and publisher of basic and applied poultry research in the world.
The application of research findings published in PSA's journals has been and remains a major contributor to the rapid growth and maturation of the meat and egg industries. In addition, poultry-related research has made substantial contributions to the overall understanding of human health and nutrition.
Poultry Science Association Website
---
---
Bronze Level Sponsors
Redfin

Redfin has served more than 76,000 clients and helped our customers save more than $409 million. Because our business model is more efficient than a traditionally run real estate brokerage, we can deliver full service and still pass along savings to you.

​Redfin's Website
---
Delaware Valley University

We are inspired by the ideals of our founder, who in 1896, emphasized respect for all people and ideas, who honored knowledge with practice, progress and the common good. Our historical commitment to experiential learning integrates theory and practice and prepares undergraduate and graduate students to meet the challenges of a complex global environment and to engage in lifelong learning. We provide students with the requisite skills and a spirit of inquiry that enrich and inform their lives, prepare them to pursue meaningful careers, and fulfill societal, community and family responsibilities.

Del Val's Website
---
---
​Copper Level Sponsors
Phillips Heat and Fuel
---
Become a Sponsor- Support Your Future Veterinarians!
APVMA 2017-2018 SPONSOR LEVELS
As a sponsor of the American Pre-Veterinary Medical Association (APVMA), you will support our organization with the means to serve our members in providing different resources and monetary scholarships. The APVMA is a 501(c)(3) organization therefore your donation is tax deductible.
Copper: $100
Donor Organization or Company's

Logo & Link

posted on the

APVMA Website

under the resources tab and have access to the

APVMA Facebook Group

So far this year the

APVMA Website

has had 8,487 unique visitors, 10,175 visits, and 75,297 hits

From 2015 to current the

APVMA Facebook Group

has grown from 4,810 members to 6,701 members
Bronze: $250
Donor Organization or Company's

Logo & Link

posted on the

APVMA Website

under the resources tab and have access to the

APVMA Facebook Group

So far this year the

APVMA Website

has had 8,487 unique visitors, 10,175 visits, and 75,297 hits

From 2015 to current the

APVMA Facebook Group

has grown from 4,810 members to 6,701 members

'Thank You'

post on the APVMA Facebook Page, Instagram, and Twitter Account

From 2015 to current the

APVMA Instagram

has grown from 249 followers to 458 followers

From 2015 to current the

APVMA Twitter Account

has grown from 321 followers to 386 followers
Silver: $500
Donor Organization or Company's

Logo & Link

posted on the

APVMA Website

under the resources tab and have access to the

APVMA Facebook Group

So far this year the

APVMA Website

has had 8,487 unique visitors, 10,175 visits, and 75,297 hits

From 2015 to current the

APVMA Facebook Group

has grown from 4,810 members to 6,701 members

Logo & Link

included in the APVMA

quarterly newsletter for a year

Sent annually to APVMA student members, Pre-Veterinary Advisors, APVMA clubs, etc.

'Thank You'

post on the APVMA Facebook Page, Instagram, and Twitter Account

From 2015 to current the

APVMA Instagram

has grown from 249 followers to 458 followers

From 2015 to current the

APVMA Twitter Account

has grown from 321 followers to 386 followers

Recognition during the Student Banquet at

APVMA National Symposium

Donor Organization or Company Logo rotating

with the other major sponsors throughout the entire theater

~

700 Students, University Advisors, and Veterinary School Representatives

attend the National Symposium
Gold: $1,000
Expanded Recognition (Company name, Logo, Link, and Mission Statement)

on the APVMA Website sponsor page under the resource tab and have access to the

APVMA Facebook Group

So far this year the

APVMA Website

has had 8,487 unique visitors, 10,175 visits, and 75,297 hits

From 2015 to current the

APVMA Facebook Group

has grown from 4,810 members to 6,701 members

Logo & Link

included in the APVMA

quarterly newsletter for a year

Sent annually to APVMA student members, Pre-Veterinary Advisors, APVMA clubs, etc.

'Thank You'

post on the APVMA Facebook Page, Instagram, and Twitter Account

From 2015 to current the

APVMA Instagram

has grown from 249 followers to 458 followers

From 2015 to current the

APVMA Twitter Account

has grown from 321 followers to 386 followers

Recognition during the Student Banquet at

APVMA National Symposium
Donor Organization or Company Logo rotating

with the other major sponsors throughout the entire theater

~

700 Students, University Advisors, and Veterinary School Representatives

attend the National Symposium

Donor Organization or Company

may submit promotional videos

to the Webmaster for the APVMA Executive Board to post and share on our social media (Facebook, Instagram, and Twitter)
Platinum: $2,000
Expanded Recognition (Company name, Logo, Link, and Mission Statement)

on the APVMA Website sponsor page under the resource tab and have access to the

APVMA Facebook Group

So far this year the

APVMA Website

has had 8,487 unique visitors, 10,175 visits, and 75,297 hits

From 2015 to current the

APVMA Facebook Group

has grown from 4,810 members to 6,701 members

Logo & Link

included in the APVMA

quarterly newsletter for a year

Sent annually to APVMA student members, Pre-Veterinary Advisors, APVMA clubs, etc.

'Thank You'

post on the APVMA Facebook Page, Instagram, and Twitter Account

From 2015 to current the

APVMA Instagram

has grown from 249 followers to 458 followers

From 2015 to current the

APVMA Twitter Account

has grown from 321 followers to 386 followers

Recognition during the Student Banquet at

APVMA National Symposium
Donor Organization or Company Logo rotating

with the other major sponsors throughout the entire theater

~

700 Students, University Advisors, and Veterinary School Representatives

attend the National Symposium

Donor Organization or Company

may submit promotional videos

to the Webmaster for the APVMA Executive Board to post and share on our social media (Facebook, Instagram, and Twitter)
Donor Company or Organization may take a

portion

of the sponsor money to

create a self-named scholarship

. This scholarship will be awarded during the

APVMA National Symposium

Donor Company or Organization will create the

application criteria

APVMA Executive Board will organize the submitted applications and send them to the donor company or organization in a timely manner for review

Must be a registered APVMA member
Scholarship(s) amounts may be up to 50%
of the total donation
---
---