AMERICAN VETERINARY MEDICAL ASSOCIATION


Follow the link to the left to learn about the organization. "The American Veterinary Medical Association (AVMA), established in 1863, is a not-for-profit association representing more than 82,500 veterinarians working in private and corporate practice, government, industry, academia, and uniformed services. Structured to work for its members, the AVMA acts as a collective voice for its membership and for the profession."
---
NATIONAL ISSUES RELEVANT TO VETERINARY MEDICINE



Follow the link to the left to read about issues across the nation and abroad that affect veterinary medicine. The AVMA helps to regulate national policy that affects pet animals, zoo animals, and agriculture. Learn how you can become involved!

---
AVMA POLICY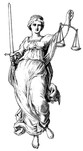 Follow the link to the left to learn the A-Z of laws and policies that govern the veterinary profession.

---
THE CENTER FOR DISEASE CONTROL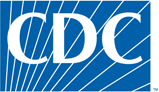 Follow the link tot he left to learn about public health policies and issues. The CDC collaborates with veterinarians to determine policy, investigate new disease outbreaks, and to provide aide and relief during disasters. The CDC mission is "Collaborating to create the expertise, information, and tools that people and communities need to protect their health – through health promotion, prevention of disease, injury and disability, and preparedness for new health threats."